Hi!
We are using Azure as a cloud platform and we are having difficulty getting the Camunda container to work on AKS being connected to the Azure SQL database.
Below I show the error and the helm.
In case of driver name, we already tried
com.microsoft.sqlserver.jdbc.SQLServerDriver

and
com.microsoft.jdbc.sqlserver.SQLServerDriver

It doesn't work for both cases.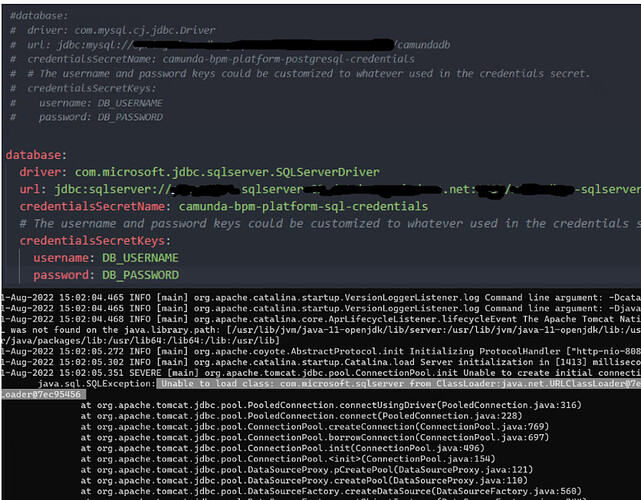 If anyone can help on how to resolve this, we would appreciate it.
Thanks!