Hi,
I would like to have some kind of modeled error handler which would allow to retry the process from the task which caused the error.
Something like this: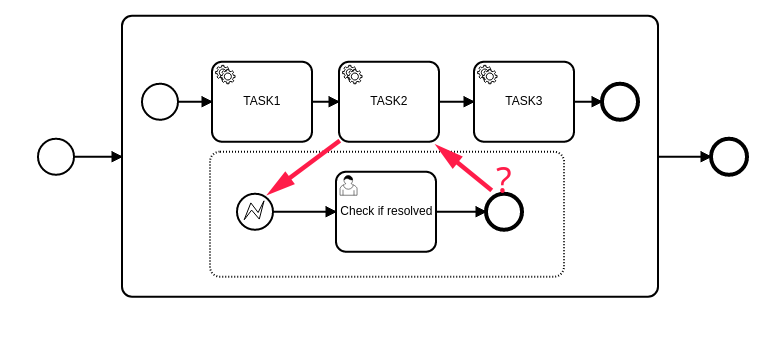 The error is handled correctly, but when I finish the user task "Check if resolved", the process ends completely. I would like to resume the original process from the TASK2 when the user(support) resolves the cause of the error and assesses the process can be retried.
I've also tried doing this as a boundary event, but also haven't found a way to pass the control back to the original flow.
This example is a bit simplified, there are also service tasks in the error handler.
Is something like this possible or do I have to take another approach?