Hello,
I have a process using OCR in order to read data from an image that is attached as File variable to the process instance.
Now, since OCR is not completely reliable, the process consists of a validation task. If validation fails a human has to check the image and extract the data manually: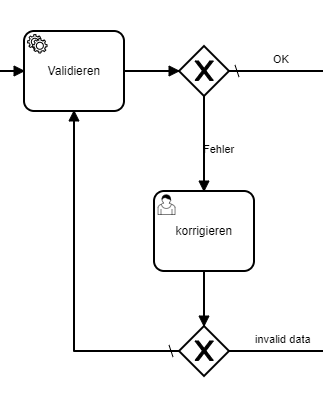 Now, I would love to show the image directly in the User Task korrigieren so users could view the image immediately when claiming the task.
I am scared that this might require some javascript magic, which gives me flashbacks. Before I travel down that road, I'd like to know: is it feasible? Is there probably already a built-in trick in Camunda Tasks that creates a view of an image?
Kind regards,
Markus