Dear Community
I'm using Camunda Platform 8 (self-hosted) and Camunda Desktop Modeler 5.15.0 for Mac and I've got a question deploying an http webhook to initiate my bpmn process.
Right now, my modeler (desktop) doesn't contain any http webhook connector. I've managed to load additional element-templates but I don't seem to find any http webhook connector to be used in a "Start Event" as described here.
I also read the following statement regarding http webhook connectors between the SaaS-Version and the self-hosted version: "The Webhooks tab is only supported in Web Modeler as part of the Camunda 8 SaaS offering. You can still use HTTP Webhook Connector in Desktop Modeler, or with your Camunda 8 Self-Managed. In that case, HTTP Webhook Connector deployments and URLs will not be displayed in Modeler."
What does this exactly mean? Are http webhook connectors not available for a self-hosted version or how can I used it exactly if I can't see it in the modeler?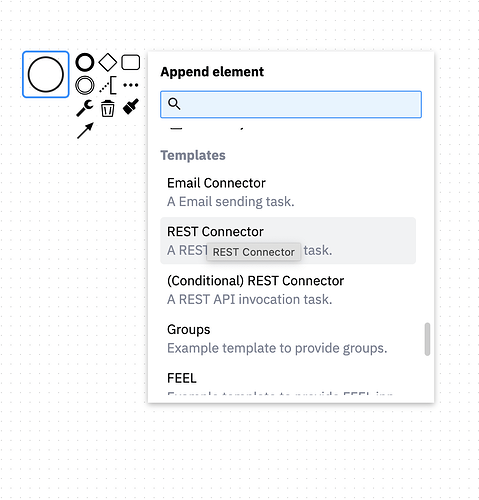 I really appreciate any help or anyone pointing me in the right direction?
best regards, Lukas