We're trying to model user tasks which are executable by users, but whose lifecycle depends on the data, entered by said users. An example would illustrate this more easily: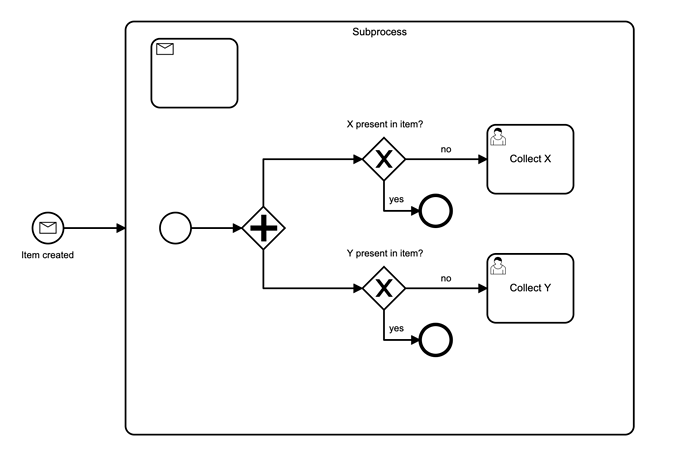 Say an item is created and it has X and doesn't have Y in its data. We'd create one user task for collecting Y and it would pop up in the task list of whoever is interested. Now a user modifies the item and an event is raised that ends up in Camunda. We would want to re-trigger the appropriate gateways and if "Y is present in the item", close the "Collect Y" task, but if not - keep it. Same applies for the other way around - if X was there initially, no task would be created. Then the item is modified and X is no longer present, we'd like to open a user task for it.
Ideally, this could be modified in a reusable way, but that's not mandatory. Any pointers to concepts that might help would be appreciated. So far the event sub-process looks promising, but it's not clear how it could re-trigger something from its surrounding (sub-)process.