Hi,
We have deployed camunda to a clustered environment in AWS. Our cluster has 3 ec2 instances with camunda on tomcat and we are using default job executor settings.
We have models with nested call activities each of call activities calling few APIs through http connector service task. one such model below where each of PYES, 5500 and SSA are nested call activities again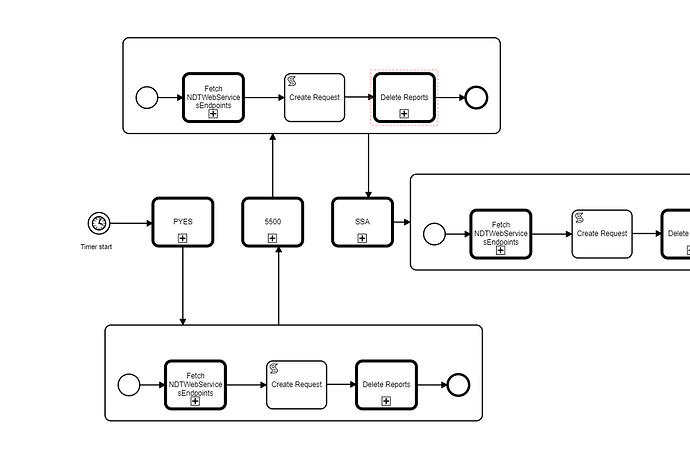 Since these are processes with bunch service tasks with API calls we have put asynchronousBefore on each of the startevent within sub process to break the transaction to avoid timeout settings at our ALB(idle timeout) and tomcat(removeAbandonedTimeout) which are set to 60 seconds. like below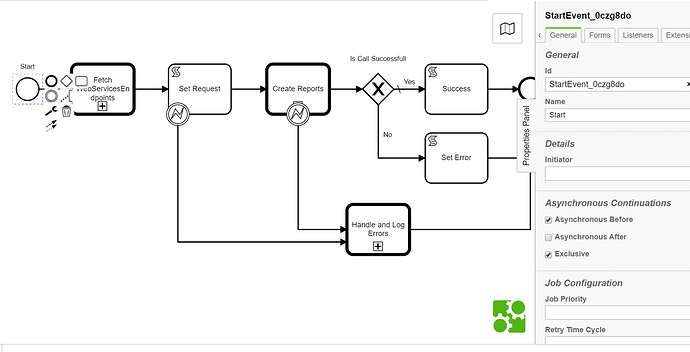 We are seeing performance issues during load Where few thousand main processes are launched, in a cluster only one job executor is executing jobs saved in act_ru_job table and remaining 2 nodes in cluster are idle and eventually none of them ends up picking the jobs. we have default settings at jobexecutor.
Can someone please help understand what is causing the job executors in cluster environment to not aquire job and start executing them. I am also attaching a dump of act_ru_batch table
act_ru_job.csv (105.0 KB)