Hi Team,
Version- Camunda BPM 7.12
Setup - Spring Boot
Database - MariaDB (10.3)
Environment : Openshift
no changes in the default configuration
We noticed that sometimes camunda job execution taking longer time (around 2 mins) to commit when we use 'asysc-before' option of the service tasks.
we have 3 SpringBoot-Camunda apps running with one CamundaDB (as depicted below)

opal_deal_eval_processing_user_rule_process.bpmn (8.1 KB)
Below are spring data-source related properties used in our sprint-boot apps. mostly we haven't altered the default camunda properties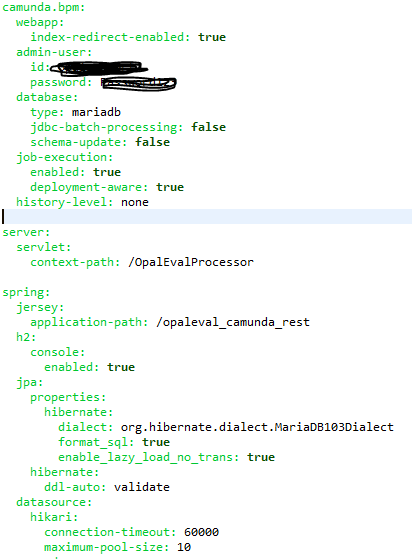 Attaching BPMN files used.
Pls let me know if any more details needed.
Thanks,
Prabhakar