Hi Zeebe Experts,
I've modeled this process to execute it with Zeebe: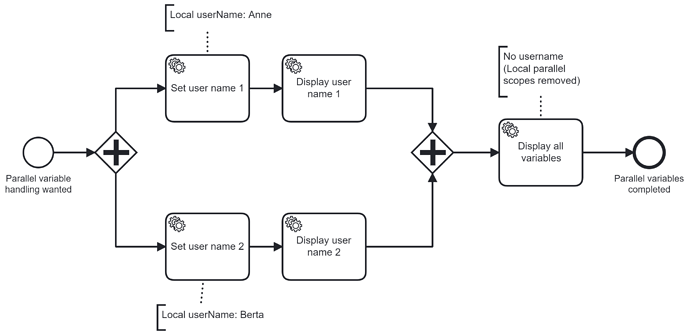 My expectation was, that a parallel gateway will create a local scope for variables (as it did for Camunda 7).
But it's didn't seem so. The 'Display all variables' task shows a single process variable userName: "Anne".
I've added a userName output mapping to create a local scope in my BPMN:
parallelVariables.bpmn (9.8 KB)
Whats the issue here?
Thank you, Ingo