Hi guys,
I reproduced this error with the unit test that I pushed to this repo:
Inside you will see these two test methods:
public void testOneSingleRun(): this one works without problems.
public void testMultiThreadedRun(): this one works if the number of threads is 5 or less, but it fails if there are more threads (try starting with 6).
The error is like this:
Caused by: org.h2.jdbc.JdbcSQLException: Deadlock detected. The current transaction was rolled back. Details: "
Session #2 (user: SA) is waiting to lock PUBLIC.ACT_RU_TASK while locking PUBLIC.ACT_HI_TASKINST (exclusive), PUBLIC.ACT_HI_ACTINST (exclusive).
Session #1 (user: SA) is waiting to lock PUBLIC.ACT_HI_TASKINST while locking PUBLIC.ACT_RU_TASK (exclusive)."; SQL statement:
Why is it so, if I'm creating a different processInstance for every thread?
Also, I kept the process definition as simple as possible: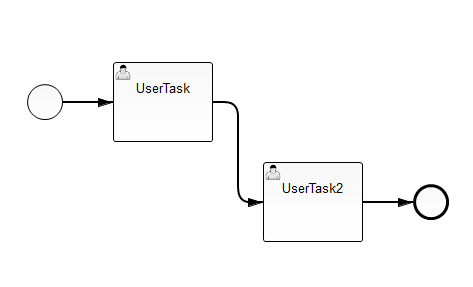 My test just does this:
start process instance with variables
update variables three times
saveTask
complete the first task
This is close to what our real application does, we are updating processIntance variables from a frontend wizard before completing the corresponding user task.
Can somebody help me to understand the reason why and to avoid this error?
Thanks in advance,
Alfonso.