Hi,
how should the BPMN should like for an Loop with an Condition.
So first Run the Task, then check the Condition, if it is wrong retry it after "n" Minutes. If after 30 Minutes Nothing happens, an Agent should be informed. "loop" sign is only for information, or does it has also logic in processing?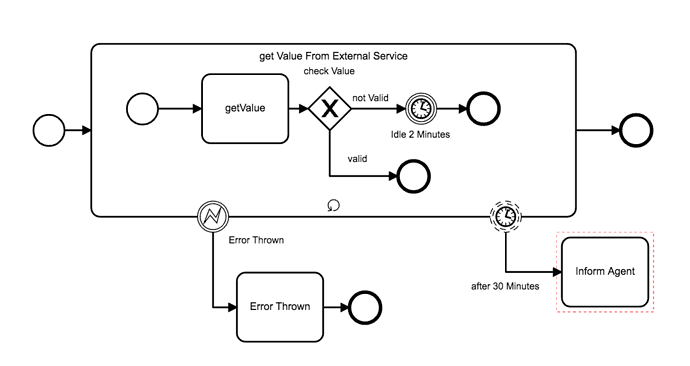 Is this the right way?
regards
Enrico Hofmann