We implemented a simple migration plan using the rest engine.
After execution, the activities are migrated and this is verified from cockpit processes tab.
However, tasklist is showing the old activity Id after migration.
Why is this?
Migration plan: migration_plan.txt (607 Bytes)
Our BPMN model diagram: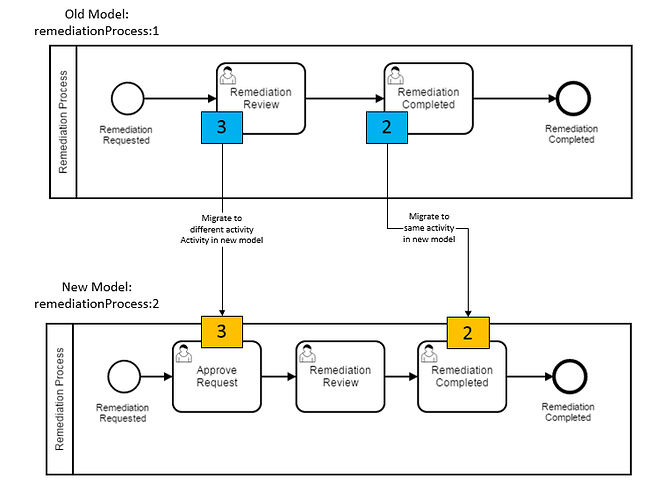 Tasklist after migration:

Thank you.