Hello
i found this project example and wanted to deploy it. (process-solution-migrated)
camunda-7-to-8-migration/example at main · camunda-community-hub/camunda-7-to-8-migration (github.com)
The pom comes with camunda 7 to 8 migriton adapter version 0.1.2-SNAPSHOT.
Initially this snapshot cannot be found because it is not on central maven as it is not release, OK.
In readme there is a hint to use the artifacts of camunda.,
So i adjusted the pom to do so,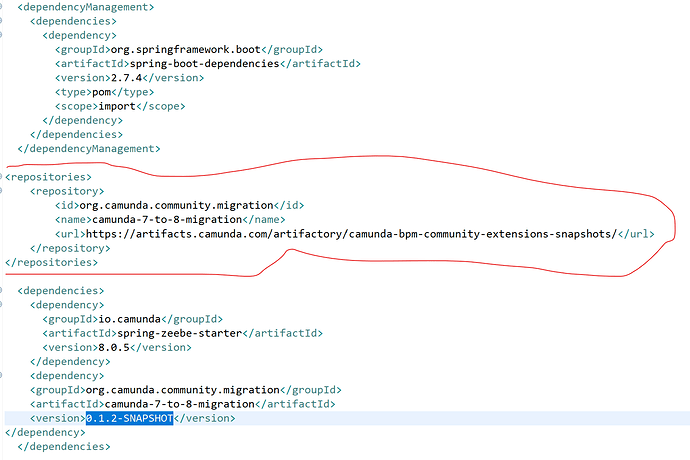 As you see on the terminal it downloaded few files also the last statement says that he had downloaded 0.1.2-SNAPSHOT.jar
But then the error says it cannot found the snapshot under this URL.

What do i do wrong here?
Best regards
Sebastian