I deployed several times the same process to our self managed zeebe cluster. Every time i started a process instance, which runs successfully. As a checked the operate website i see a strange behavoir: In the filter list of versions of my process one version was missing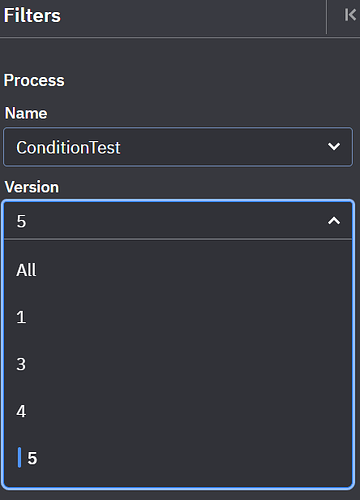 When i filter "Name=All, Version=All" i found a runned process instance with version 2

but if i tried to open it i got an 404 on the xml request and a message with "Diagram could not be fetched" on the website.
If i filter "Name: ConditionTest Versions: All" the process instance with version 2 is missing.
Is is a known bug or can someone explain what happend here?
I am running version 8.2.7 of camunda platform.