Hello
The context: a marketing department which is supported by an (external) advertising agency.
I'm wondering how to model (monthly) meetings where a set of images for marketing comms are chosen.
The participants of the meeting are from both the marketing and the external agency, and the decision is made together in that meeting.
So i have two pools (marketing-who defines tactics, and the marcom agency-who creates/produces/publishes comms), but how do i model the monthly meeting they have together?
Should i introduce a new (compound) actor in the pool of the service requester (marketing)? See attached example.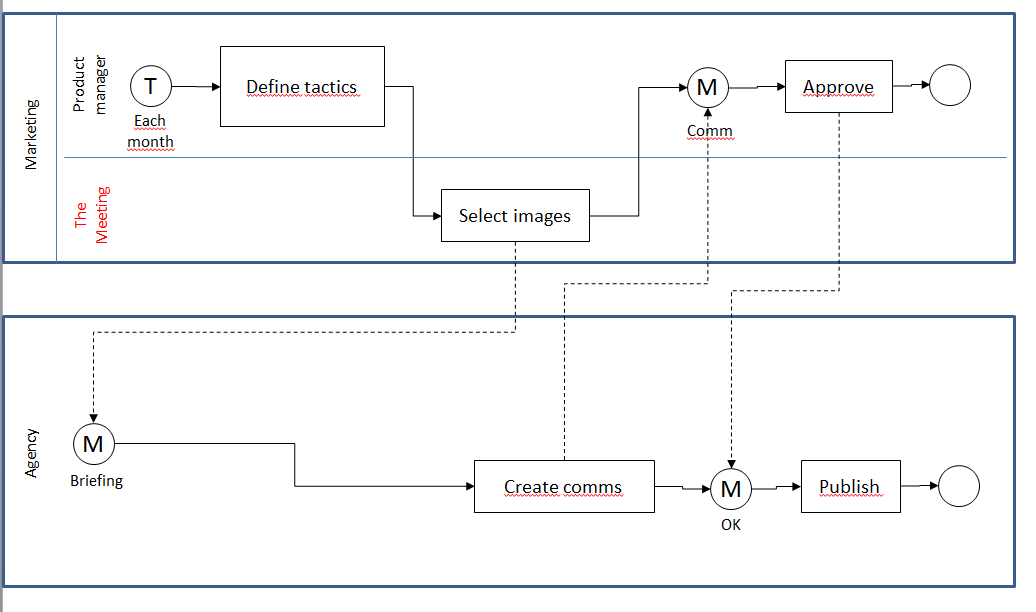 I have wondered about (explicitly) modeling meetings between parties in general. Perhaps its just an event which has consequent tasks? In what pool do i put the event then? At service requester side?
Cheers!
Pieter.