Hi there!
I'm new to Camunda and struggle with some basic concepts…
I've a very simple process definition: a service task polls for new data and spawns up a second process synchronously via startProcessInstanceByMessage. After that spawned process terminates and returns, polling for new data starts again. That simple process (which does the polling) is started by startProcessInstanceByKey.
Here's the workflow: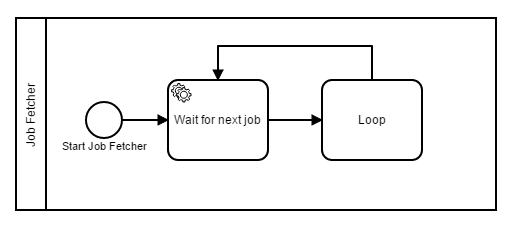 The problem I have with that simple process is that after approximately five minutes, a second thread is spawned up which does the same polling in parallel. After a few minutes, a third thread is spawned which again does the polling.
I found out that I can control the number of threads spawned via configuration, but that cannot be the real fix

So what am I missing / doing wrong?
Best regards,
cd_