Hi to all.
My issue is that I want to display some headings of my user task forms in my native language (Greek) and so I 've written these headings in Greek in my Eclipse html forms.
The problem as you can see in my screenshots is that they are not correctly displayed in the Tasklist interface.
<form role="form" name="startForm">
	<h2>Ώρα για προμήθειες</h2>  
</form>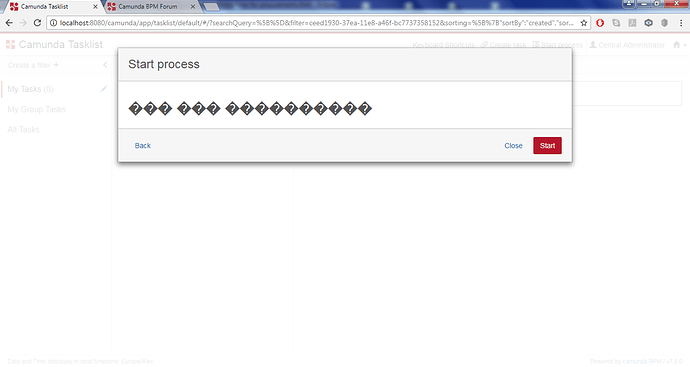 I suppose that I have to modify some settings in my Eclipse.
Does anyone know please?
Thank you,
Steve