Hi all,
testing a new process model (BPMN-file attached) I get two user tasks for only a single process instance where I expected to get only one.
At the event based gateway I only see one token in cockpit as expected.
But soon as the due date is reached and the time fires I get two user tasks.
Same process instance ID but two execution IDs on the database.
mbi_Bestellbestaetigung.bpmn (22.4 KB)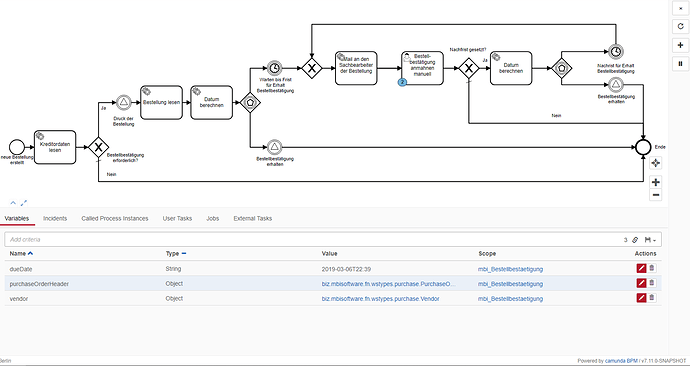 Regards, Frank