Hey there,
I'm currently diving deeper into BPMN and Camunda. I experimented with one of the examples of Camunda Best Practice site, section Termination Events.
The description states that as soon as one of the tokens has finished, the other one is cancelled. However, I tried this very example within a deployed process engine as well as in a JUnit-Test. In both cases, only one path is executed and all others are completely ignored.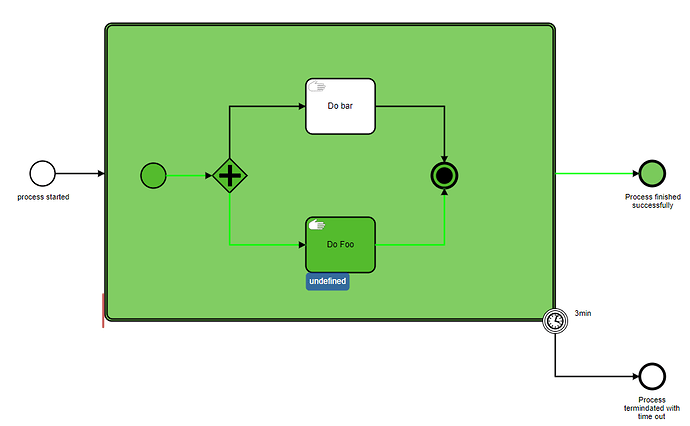 I'm perfectly aware that parallel token should be joined again. But I'm wondering: Is this the expected behaviour from the process engine implementation? According to the BPMN 2.0 specification a Parallel Gateway creates parallel paths without checking any conditions; each outgoing Sequence Flow receives a token…
Is the implementation choosen like that, in order to prevent unexpected situations? e.g. when the token is destroyed, but the Thread, which is currently executing the other Gateway, is still running?
-Dominic