Hi guys,
I have a question regarding the deployment of models. We have set up a Camunda 8 installation self-managed on our Kubernetes-cluster using the Helm Charts. This has worked so far, we can access Operate, Tasklist, Keycloak, etc.
Now we want to deploy a process modell via the Modeler. As we understand in the SaaS-setup this is possible directly via the web-modeler. In the self-managed setup we need to provide a few parameters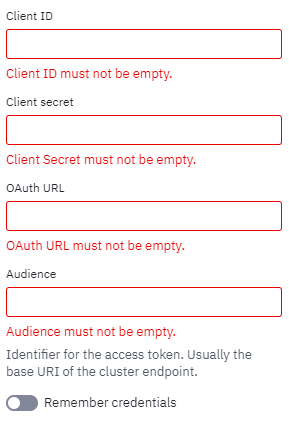 But we dont really know where to find these parameters, can anyone help us out here? Do we have to create a client in Keycloak? We tried this as well, however we werent able to generate a client-secret, the tab for "credentials" simply was not there. Also we have no idea what callback-URL we have to use and what the "Audience" is. Any ideas?