I have a main process which has a Call Activity. In the called subprocess I want to pass dynamically the task name.
The way I did it is to create an Input parameter and set manually the default value with the Call Activity name.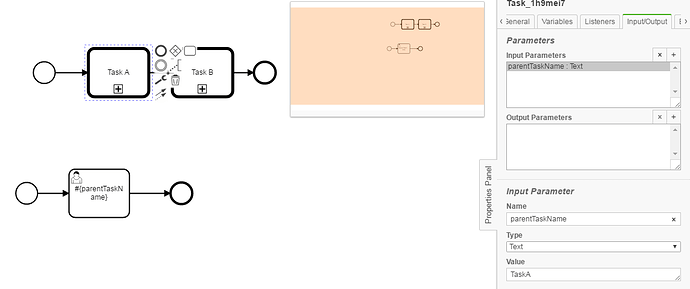 I would like though to pass it dynamically (since I may change the name of the parent Call activity and forget to change the Input parameter. Also I may use this Call Activity many times).
What I tried is to create a start Execution Listener in the Call activity to catch the task name into a process variable: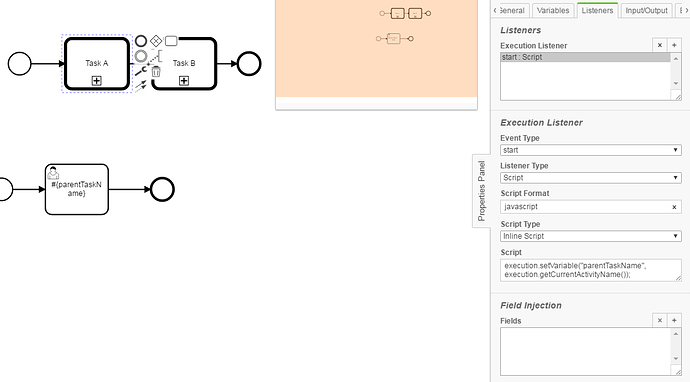 Then, I pass this variable to the default value of the Input parameter: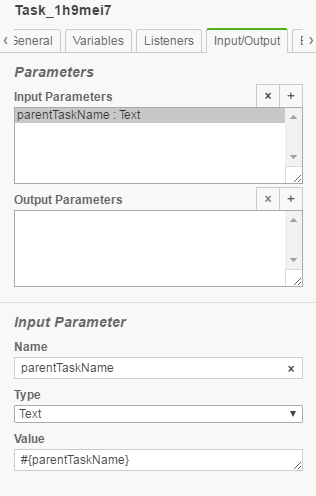 But this doesn't work. The identifier in the default Input variable is not recognized. I guess it's because the Execution Listener has not been executed already.
Any ideas?
Thanks