Hi,
I want to add a form to a human task in Java Spring Boot distro. According to this tutorial, I put my form inside resources/static/forms directory, and set the forms attributes of my human task as below: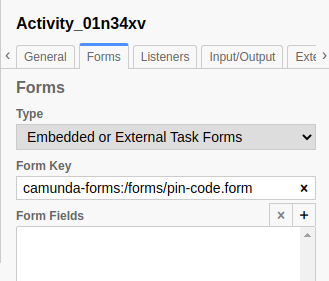 (the form file name, and also its id are pin-code)
But, this doesn't work. I had done this in another project and it had worked. I am confused what the problem is now.
In other distros (Camunda Run/TomCat), I did this simply by setting Camunda-Forms as Forms Type, and <my-form-name> as Form Ref. But this didn't work in Java Spring Boot. I also tried to do this way: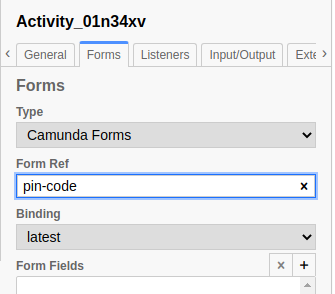 But, this didn't work either.
Could anyone possibly help me with this?
Thanks in advance