Hello everyone. I've deployed a BPMN which has the following properties that you can see on this screenshot :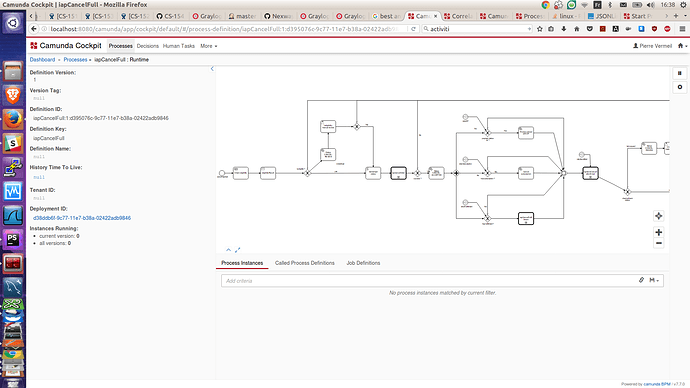 But when making a rest call with the process definition ID following the docs
here
, I have an error like this :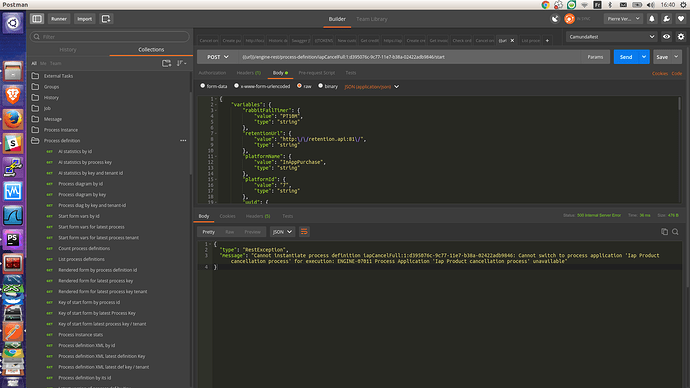 I reproduced with postman an issue I had in my application. It's telling me that the process definition with the wanted ID is unavailable.
It seems something is wrong with my process instance id and/or my deployment…
Cheers