Hello,
I'm just looking at how to migrate one of our process definitions and I'm not sure on the best approach as using the migration rest api I get 'Activities have incompatible types'.
I have attached below a very much striped down version of the original version and what we need to migrate any running processes to.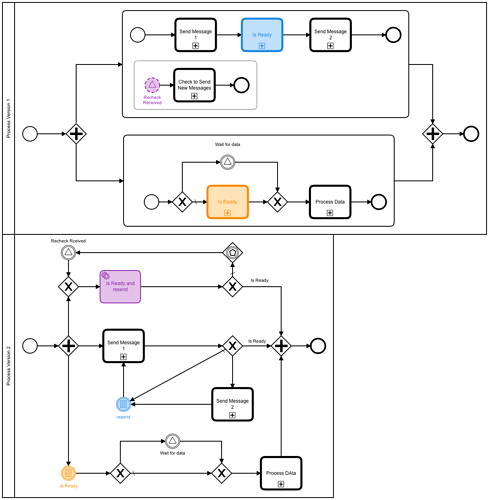 I've colour coded where version 1 needs to map on to version 2 which are causing the error (I think the call activities Send message 1/2 and process data should map fine as the underlying process hasn't changed and are still of the same type).
Any pointers in how this should be achieved would be much appreciated.
Thanks,
Matt