Good night,
My high school teacher asked to create an application with Camunda + Spring + Rabbit, and use Oracle 12 as Database instead of H2 default. I managed with the help on the forum, build my application and consume the data from my RabbitMQ queue, however, my teacher requested to create a task to purge the Database data every 3 days. can you help me? How do I do that? Could you show me a snippet of code for me to implement?
I read the documentation:
But I do not quite understand, I'm sorry, I'm not a programmer.
This is my code: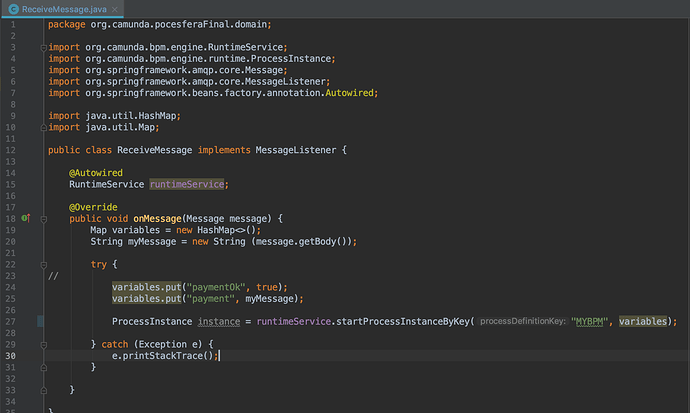 This is my BPMN:
mybpmn.bpmn (6.2 KB)
Thank you =)