Hello everybody,
I would like to change the assignee of a user task.
The following conditions are given.
User A gets assigned to the Usertask1 ("Fehler lösen") . User A knows that User B has to fulfill the Usertask1, so User A should assign UserB to this Task.
Changing the Assgnee with the assigneefield on the top of the Form is no Option, cause nobody Knows all the Usernames and I dont want to grant the user authorization to change fields at the Top.
My Idea is to Create an dropdown field in the form where User A can choose the new assignee.
If this field is not null, there will be a service Task which changes the variable which is for the assignee.
The problem in conclusion my way doesnt Work.
Does anybody know a good way to handle?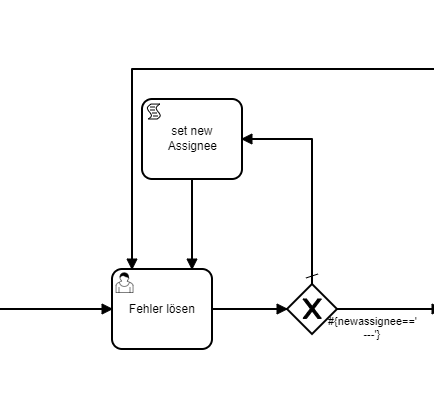 Best regards!