Hello,
I am using Camunda Platform 8 by running GitHub - camunda/camunda-platform: Camunda Platform 8 locally (still at the development stage). I model with the Cloud modeler and then upload the file in the Desktop modeler to deploy locally.
I am trying to retry failed tasks with a REST Connector.
What I expect is, as long as the endpoint fails, it gets tried 3 times.
First I create a connector.
Then I unlink to be able to apply a "Retries" value. Everything else being the same.
Then it fails once without any retry.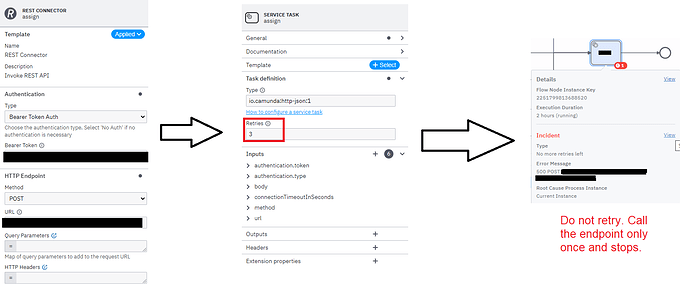 (open image in new table to see full size)
Am I understanding something wrong? Am I doing something wrong?
Thank you.