Hi Guys,
Need a quick pointer.
We have a DMN with two output variables.

Now we are trying to create a process with two DMN tasks in it (decision chaining).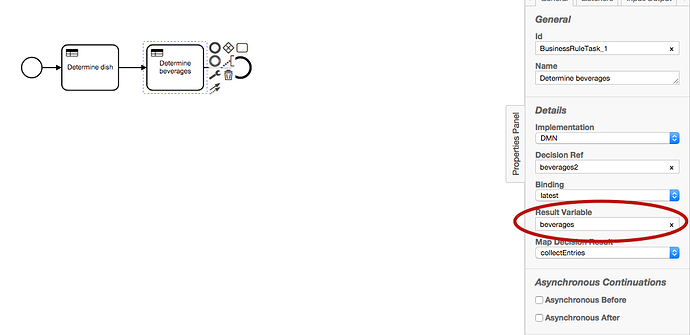 However modeler seems to be always expecting only one Result Variable (beverages – highlighted in red colour). How to configure it to expect two variable (i.e beverages & crisps) rather than just one.
Any help is greatly appreciated. Thanks for your time.