Hi, I am implementing SAGA pattern in Camunda with Kafka. and I am using parallel gateways to send and receive the kafka messages.
for example: i have a Trip workflow and i am using parallel gateways for "Book Flight" ,"book Hotel" and parallelly "Car Reservation " Activity.
so when the process started then "Book Flight " and "Car Reservation " run parallelly. if any of activity failes then book flight and car reservation should be rollback and process should be completed. and complete the process. but my receive task is not completed and parallel gateways is also not completed.
Please let me know how can I handle this. i have try this scenario with subprocess and transaction subprocess.
Trip-2.bpmn (24.9 KB)
TransactionDemo.bpmn (15.3 KB)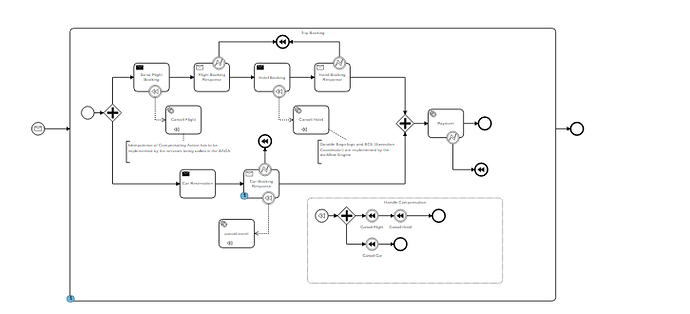 I am attaching my BPMN file