Hello everybody.
As you can see in the figure, I tried to link two message events (from throwing end event to catch intermediate one).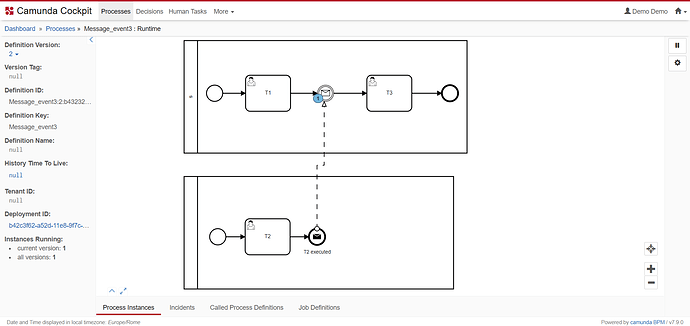 The problem is that, even if I have changed from the modeler the details of both message event (and so I put the same "Message Name" in those two events), the process instance remains blocked at the intermediate catch event. Notice that both tasks "T1" and "T2" are completed.
Can this type of process pass through the intermediate event without using programming codes but just using the modeler? So, in this case, I can continue working with the task "T3"?