Hi there.
I have the following bpmn process: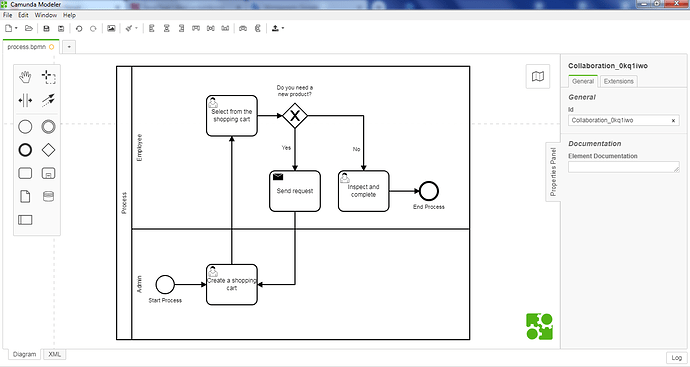 I would like to execute the Send request task and having read the respective Documentation, I realised that there are many ways for it.
As I'm not familiar with automated tasks (Service/Send), could anyone please suggest any helpful way or example to follow for the beginning?
All I want here, is to send a message request from the one lane to the other one.
Thanks in advance,
Steve