Hi at all,
In the Camunda tasklist is the possibility to filter current tasks for specific variables:

On the right side is the save symbol, if you click it you will get saved options to filter existing tasks: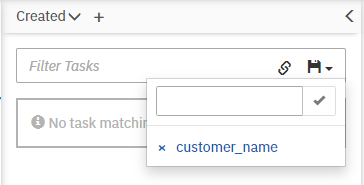 In the tasklist it is no problem to store those filter options and reuse them. However I want to create some of those filter tasks in my java code, so that the users dont have to create them theirselves.
Is there a way to do it?
Thank you