I'm wondering why the simulator treats plain Tasks and Receive Tasks differently when simulating boundary events. Here's a demo: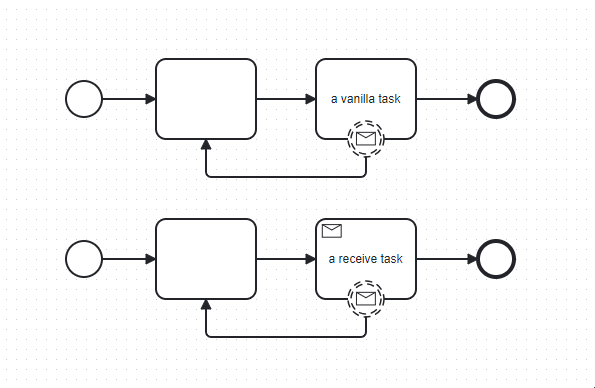 The boundary event on the vanilla task behaves exactly as I expect, sending one token along the event flow.
By contrast, when I fire the boundary event on the receive task, the receive task emits two tokens. I expect it to behave the same as the vanilla task and emit only one, along the event flow.
Is anyone able to shed some light on that please?