Hello everyone,
I have a parent model whose job is mainly to call sub-processes.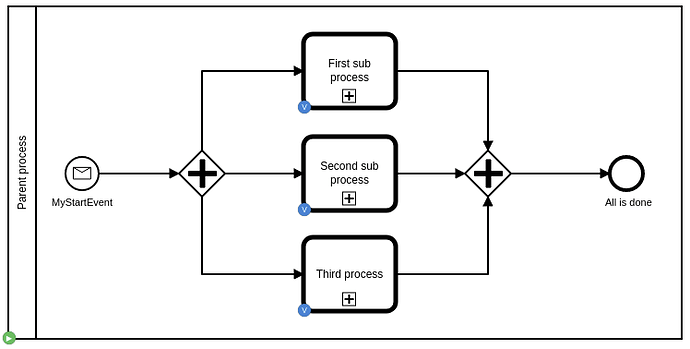 I am using a parallel gateway to start all sub-processes at the same time and only complete the parent process when they are all done.
My requirements are that I need to be able to stop and restart one subprocess.
Stopping a process instance shouldn't block the parent process from continuing.
It should be possible to restart a sub process without restarting the parent process.
Only after the sub-process has started do I know whether it isn't necessary anymore.
At the moment, if we delete a process instance, the token will be lost and the parent process stuck.
An alternative could be to implement a boundary even on the sub-process level.
But I don't know how I could restart the sub process within the same parent.
Thank you for your thoughts on how to handle this problem!