Hello guys,
I have a problem using the super execution of the DelegateExecution java Object.
Here is my process:

The 'Send Notifications' is a Call Activity element bind to this process :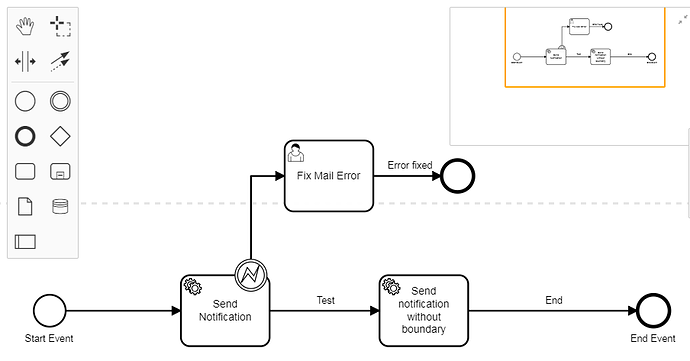 When my 'Send Notification' service is executed i need to get the super execution to get the process instance parent ID (delegateExecution.getSuperExecution().getProcessInstanceId() ) .
The problem is that when i attach a boundary error event on my service task , the super execution is null . When there is no boundary error event attach to my service task , i can get the super execution .
Do you know why ? It's very annoying for me

. Help please