Currently running:
Camunda 7.7.2-ee
Tomcat 8.0.43, shared process engine
I have written a custom ProcessEnginePlugin with a BpmnParseListener and configured in bpm-platform.xml. The plugin does a number of things, one of which is to listen on the User Task TaskListener.EVENTNAME_CREATE event and perform actions. What I'm noticing in my process is that this event does not always fire. See the process below: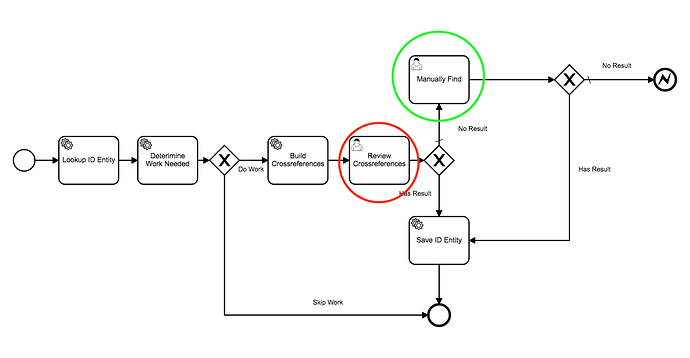 Here the user task circled in red is preceded by an External Service Task. The TaskListener.EVENTNAME_CREATE seems to not fire, as it does not invoke the listener code. However, the user task circled in green does get invoked with the TaskListener.EVENTNAME_CREATE event.
More interestingly, if i change the User Task in red to be Asynchronous Before and Exclusive, the TaskListener.EVENTNAME_CREATE now does fire. (The green task is not Asynchronous Before and Exclusive). In both these cases the ASSIGNED and COMPLETE events trigger listener code without issue.
Any insights? Seems odd behavior to me, especially given the Asynchronous Before and Exclusive change and the fact that External Tasks and Human tasks are already wait states.
Let me know what additional information I should provide.