Setting up a Timer Boundary Event clears the Outputs variables.
Our intention is to withdraw a contract after 4 days timeout. The contract variable is being set by a task before the said task (with the timer event). However, when we set the contract.status with a value, the entire variable is set to null.
Is there a better way of achieving this behavior?
Attached are images portraying what we did and the history from Zeebe Simple Monitor.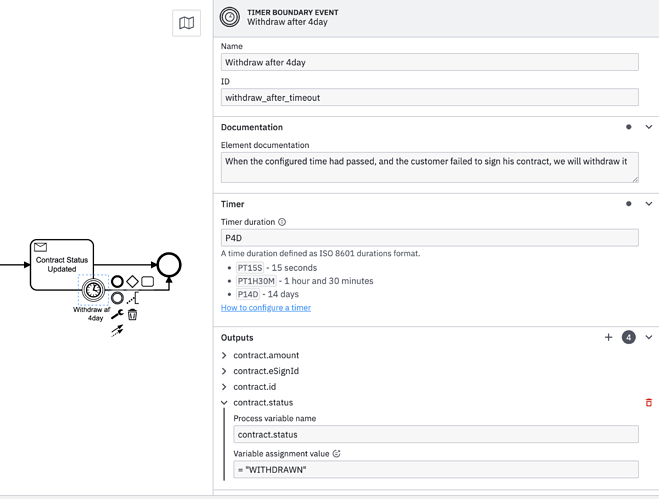 Thanks!