Hello,
I have a basic scenario as below: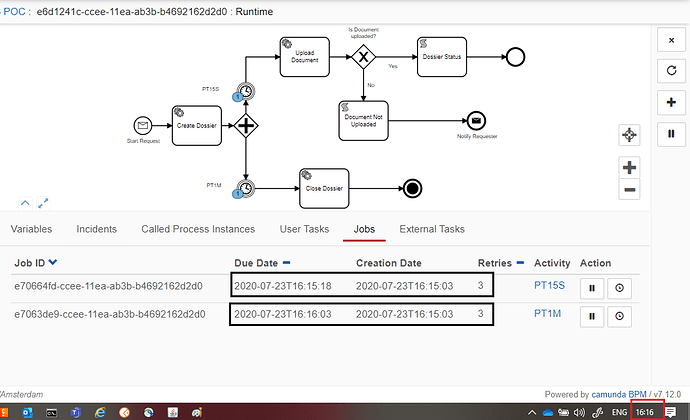 After Parallel Gateway, I have added 2 "Timer Intermediate Catch Event" one with PT15S and another with PT1M but as you can see even though my machine time is showing 16:16, PT15S event is still active. Shouldn't is move further to "Upload Document"?
I have added "sleep" in "Upload Document" service, so I am expecting that it should wait till 1M and then terminate but currently it is executing both paths successfully.
Am I missing something here?
Thank you