Hey,
currently I'm trying to setup my external Workers for Service Tasks as described in GitHub - camunda/camunda-external-task-client-java: This codebase was merged with https://github.com/camunda/camunda-bpm-platform. Only some maintenance branches might still be active. and get them to execute a concurrent Workflow that looks like this: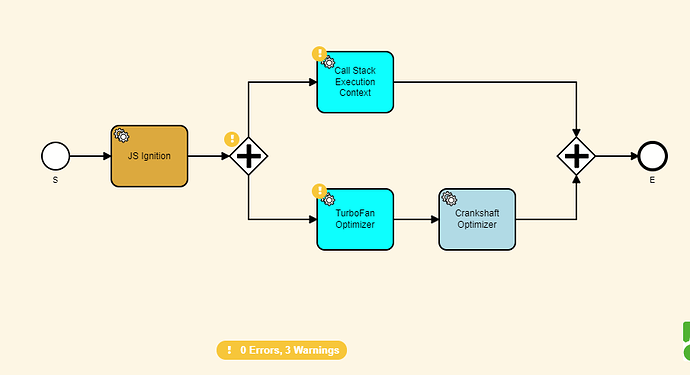 And after a little bit of research I found multiple resources online that discussed this issues already. But I'm a little bit confused why asynchronous continuation is needed for concurrent execution.
My current understanding is that with an asychronous continuation AFTER the task, the engine commits the user tasks to the database which is being watched by the job executor to create the transaction boundary. The job exeuctor then pipes those tasks to available worker threads. The async continuation article here basically only talks about setting up new transaction boundaries to which can be rolled back on exception
Transactions in Processes | docs.camunda.org.
Now the exclusive flag is quite simple in that the job executor checks that it it acquires all tasks flagged as exclusive at the same time to avoid the optimistic locking excpetion on the join of fork join. How does the async continuation relate to with its transaction boundaries?
In my process definition above I've flagged the gateway as non exclusive async after and the two service tasks as non exclusive async before, but my external workers still only acquire one task after the other, not concurrenlty.