Hello,
I am using embedded form, and I want to display or hide a field depending on the value of a variable previously set in the process.
(I'm using a Spring project, event if I don't think it matters here)
So I have a Boolean, with value true that I'm fetching. However, the resulting variable doesn't appear to be a Boolean.
This is my code :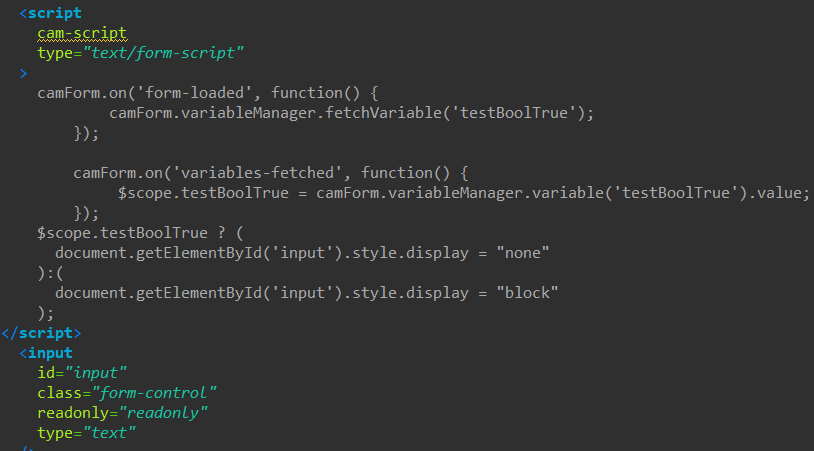 The code in the condition expression is supposed to hide the input field (and it works when I remove the condition), but it doesn't.
I tried displaying the variable in a field, and it displays "true" (without the quotation marks).
I tried comparing it to a String with value "true", but it does not work, so I don't think it's a string.
"typeof var" does not work either.
What is the type of this variable ? And how can I evaluate its value, or convert it to a Boolean ?
Hope someone can help, thanks in advance