Hey!
We are currently implementing our processes in Camunda and everything is going great so far. We've gotten to the point that we're using Camunda's mockito to unit test the process flows, and also there so far so good.
However, we have a process that needs to end the process by sending a signal that does some compensating work and then cancels our order (process). When I run my flow tests everything is working as intended and I can see that the process passes the "Send signal" throw event. However, when I expected that my process to continue in the event sub process it ends the process (assertion) and the hasPassed() fails with any of the tasks within the event sub process.
A very naive example is shown below: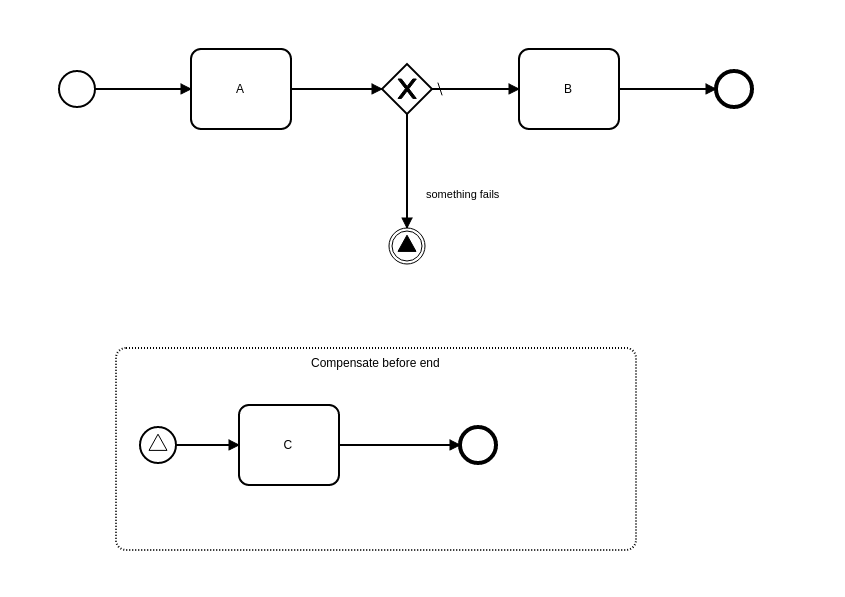 In my unit tests I can see that A is passed, along with the gateway and the signal event. After that the process is defined as finished and if I check if C is passed the test fails (as it never passed C)
Is there an easy way I'm not seeing that I can test the invocation of the event sub process as well?
Thanks a lot!

Regards!
Egil Risvoll Sørensen