Modeler Version: 5.0.0
OS: Windows 10 64-bit
I just downloaded Camunda Modeler. When opening a bpmn diagram created by a co-worker, I get the below error. Note that my co-worker also uses Camunda, version 4.7.0. I can open the diagrams online using bpmn.io.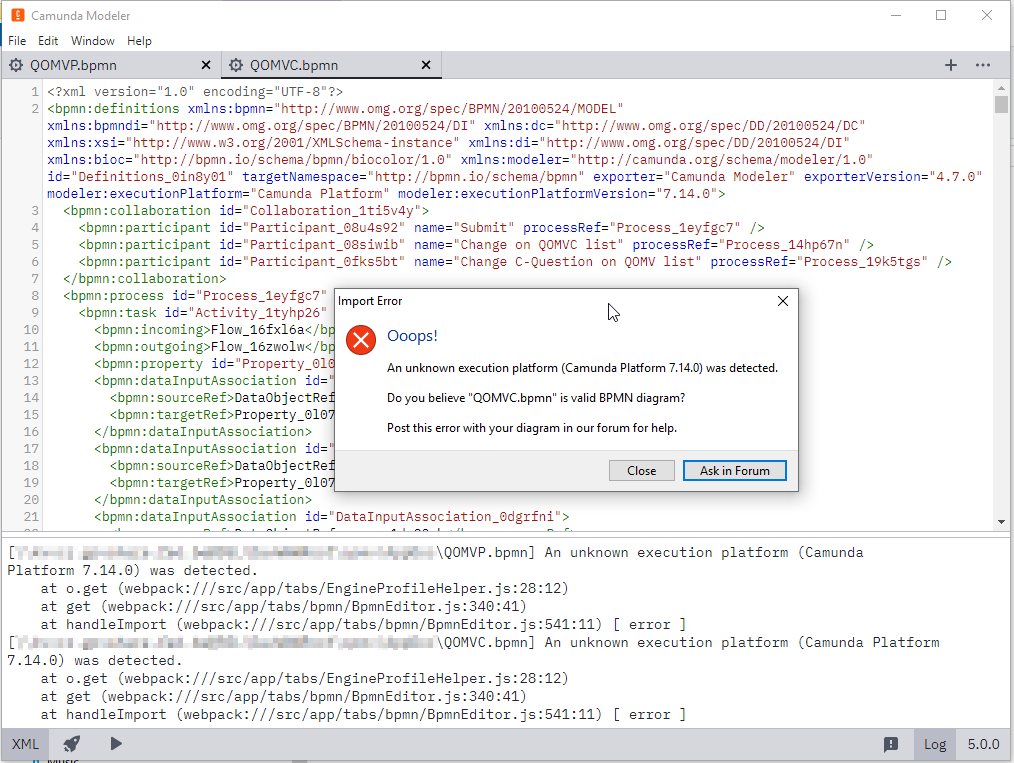 Any ideas or suggestions on how to tackle this?