Hi,
We are using Camunda-7.6.2 with a 6 node Cluster on Weblogic & we use Oracle for the database ( which supports READ COMMITTED ).
Issue we are facing now:
1: Variable data not loading at all for 1 hour of wait time. [Refer to Pic-1]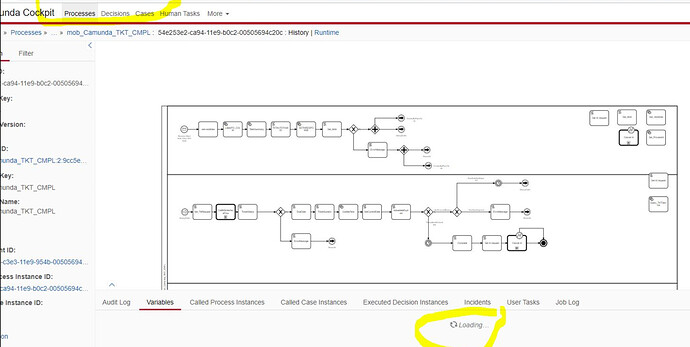 2: After waiting for 1 hour or So… comes up with message "No Process Variables"[Refer to Pic-2]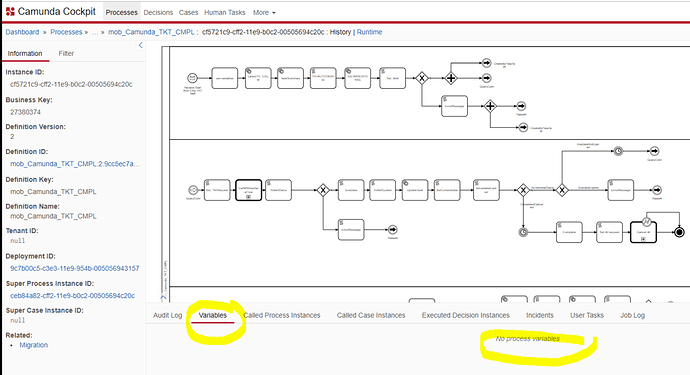 PFA screenshot.
Any help is appreciated.
Thanks,
Sudhanshu Dash