Hello there,
We are trying to use the webmodeler (SaaS) to collaborate on process design.
As we can use the "Sub process (Expanded)" to implement low complexity subprocess, we want to use "Sub process (collapsed)" to design higher complexity.
Yet, the link to the Sub Process Diagram (small blue arrow on bottom right) do not appear once the object is created.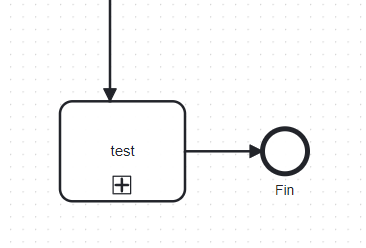 (and for UX purposes, it would be covered by the bubble icon for comments

)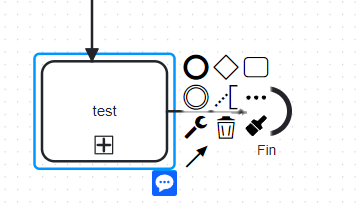 It seems the link is accessible when selecting at least 2 elements with multiple selector, but faded away once only the sub process is selected :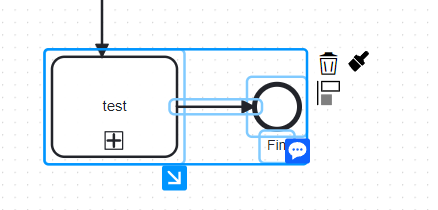 Other test : Using the Desktop modeler, this Sub Process Diagram link do appear, and once the BPMN file is re-uploaded on the web modeler, the link is accessible.



Yet, this is removing the capacity to collaborate efficiently on web

Any misuse on our side, or it is the way the web modeler works ?
Thanks for your help.