Consider something like this: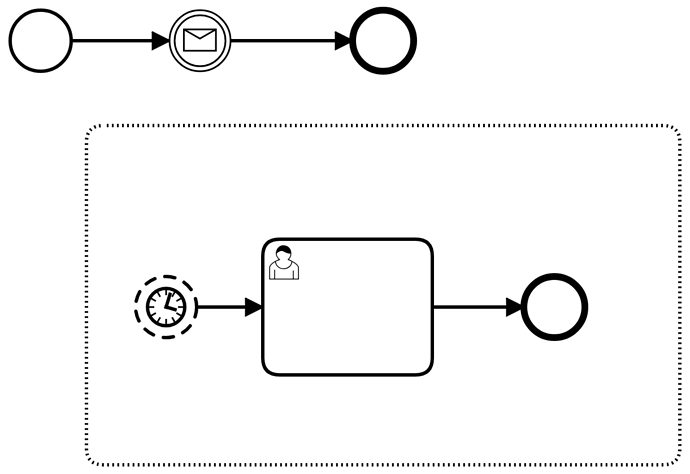 The timer is a Cycle timer such as R/PT5H
When the message is received, I would expect based on the way docs are written (from what i have found) that a Timer should stop executing, but any user tasks that are still active would be allowed to be completed. I would assume this because the Event Sub Process Start Event is tied to the parent process. But the event sub process is also its own execution.
So if the parent process is no longer active, why does the timer continue to execute?
Additionally, if you were to complete the user task before the next execution of the timer, then the timer stops. So it seems that because there are active user tasks, the timer's execution continues…
cc @thorben
ref:
additional ref: Pattern Feedback: Timer Cycle Checking of external systems State/Status