Hi,
I am trying to claim a task by using graphQL mutation claimTask but I am receiving "Access is denied".
I access the API with a token as described here: Authentication | Camunda Platform 8
I am able to query the tasks but not to run the mutation.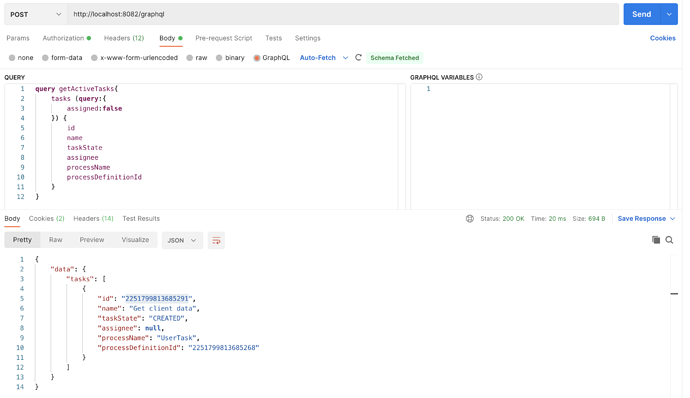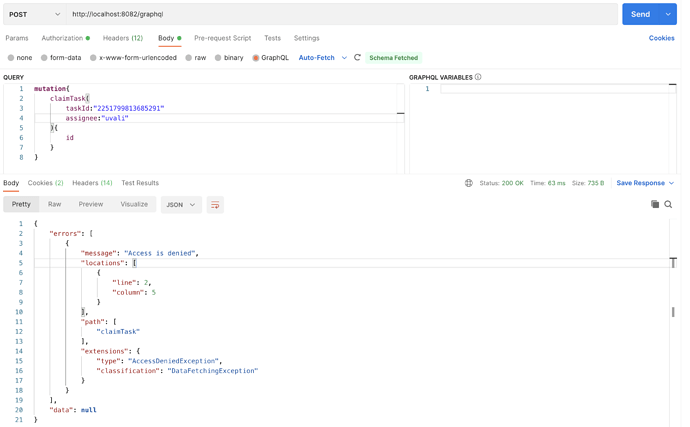 The user uvali has permission on Tasklist application:

I tried even with "assignee" set to the userid.
Any idea?
Thanks,
Valentin
P.S.
The stack is Camunda 8.0.4 docker-compose GitHub - camunda/camunda-platform: Camunda Platform 8