Hi,
I am quite new to camunda and using the self hosted version of camunda 8 platofrm. Given that there is no support of connectors in desktop modeler yet, I designed my BPMN in camunda SaaS with rest connector. I deployed it and ran it in SaaS and everything works fine.
I uploaded the same BPMN to my self hosted camunda and started the process. My process is stuck on the Rest task (like its some sort of manual task).
Expected:
Rest task should have been executed automatically (just like it did in the SaaS version)
Actual:
Process is stuck at the REST task like its waiting for some input/action.
I tried to dig a lot, but couldn't find any documentation for using REST connector for self hosted camunda 8. Can someone please provide me more information on what am I doing wrong?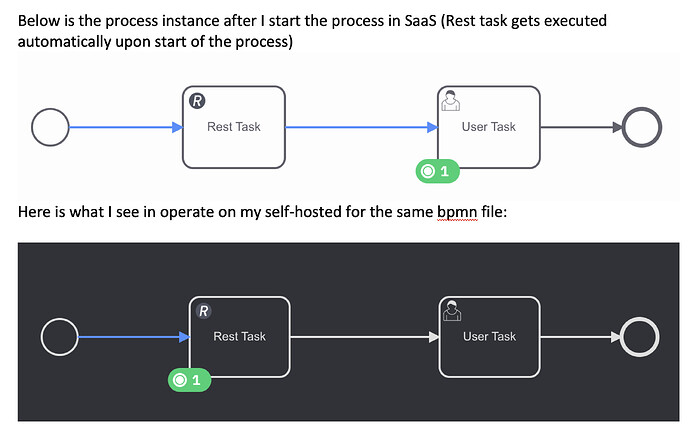 Thanks.