Hi,
I'm new on Camunda and start to practice with camunda forms from Get Started section on camunda documentations site.
The problem was found when I started the Process and try to access the form.
The form was not shown or rendered and only display Form failure: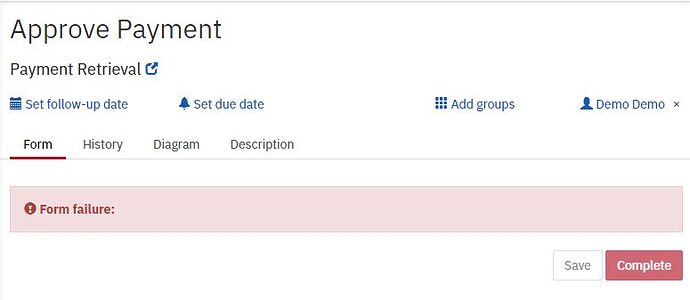 How can I troubleshoot this (e.g. where to check the app logs?, etc)
Or it might some steps I missed.
I use camunda 7.16 and modeler 4.11.1.
Regards,
[bayu]