Hi Camunda Team,
I want to sort the tasks in Tasklist from UI.
By default it is "Created" but i want add my case variable once i logged into camunda.
I want add and sort yhe tasks with my own custom variable like 'Invoice Date'
I tried with adding my variable and sort the task but sorting is not working.
Please help on this.
below screen the sorting is not working.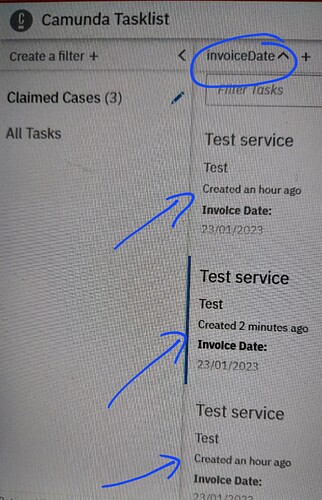 Regards,
Dileep