Hello everybody,
I'm trying to do something very simple, I suppose:
create a call acticity
create a process as a separate bpmn file
create a "link" from my call activity to the sub-process in my separate file
I read that entry about Process ID (https://forum.camunda.io/t/drill-down-into-call-activity-in-camunda-modeler/533.
I've come this far: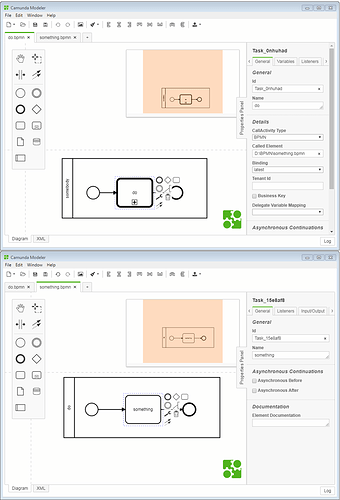 My Question: Is that a correct global sub-process?
If not how can I reference a global sub-process in a separate file?
thanks a lot,
Stephan