I have a simple Purchase Order workflow with multiple approvals I am trying to understand how to make the integration between my application and camunda in the right way. I am documenting my current understanding based on docs and other forum posts. I have modelled the flow as shown in the image.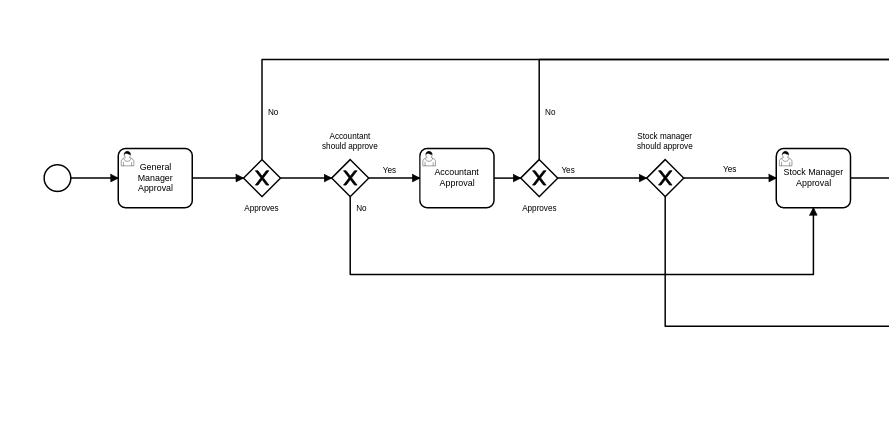 From what I understand, I need to setup a service in front of every user task so that the corresponding notification is synced to my application db, e.g. If the "accountant should be allowed to approve" check is Yes, then I need to place a service block just before Accountant Approval user task. This service should fetch the task id somehow (using /engine-rest/task?processInstanceId=... endpoint?), and add an entry in the application "notification" table with that task ID. This will ensure that the user gets the notification in my app. When the user views the notification and approves, this would need to trigger an API call to engine-rest/task/<saved ID>/complete.
The new model would look like this

Is this the recommended way?